WHAT WE DO
Here at FIGHTING EPENDYMOMA our aim is to support world class research into childhood ependymoma brain cancer.We identify leading experts in the field through our liaisons with National and International Brain Tumour Research organisations and charities and all applications are subject to a comprehensive process to ensure that our remit is fulfilled.
There is no getting away from the fact that research is costly. A Post-Doctoral Research Fellow, for example, costs up to £200000 for a three year period. This is the level of expertise that is required to get the best results and we want the best for these children.
Ependymoma is the third most common paediatric brain tumour. According to CERN (Collaborative Ependymoma Research Network) the majority of ependymoma tumours in children occur at the back of the brain, in the posterior fossa or 4th ventricle. It is a cancer that can recur either in the same place or sometimes spreading to other parts of the Central Nervous System (CNS). Treatments often involve high risk surgery and or courses of chemotherapy and radiotherapy. Funding for brain tumours in general is very scarce and for childhood ependymoma it is even worse. We desperately need to change this situation and soon. The more money we can raise the more projects we can support.
FIGHTING EPENDYMOMA is dedicated to supporting childhood ependymoma research projects and so we are delighted that we have been able to make a substantial donation of £37,561 to Professor Richard Gundy, Professor of Paediatric Neuro-Oncology and Co-Director of The Children's Brain Tumour Research Centre, Nottingham. Richard very kindly sent us this message
"Funding research into childhood brain tumours is the key to improving diagnosis and treatments and ultimately increasing survival of these dfficult to treat tumours whilst reducing disability rates. We are very grateful to FIGHTING EPENDYMOMA for supporting the Clinical Research Post to help us drive this vital and underfunded research forward."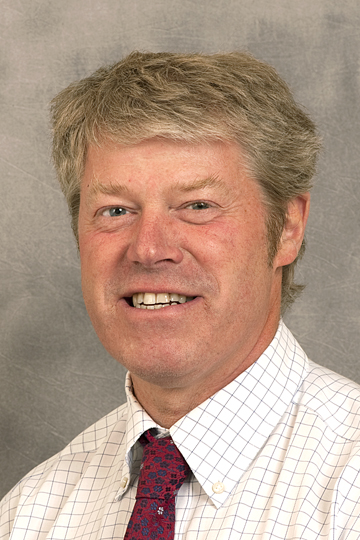 Richard goes on to describe the project that we have part funded with three other Foundations in greater detail.

EVOLUTIONARY BIOLOGY OF RECURRENT EPENDYMOMA AND INTRATUMOURAL HETEROGENEITY
Ependymomas are the second most common malignant tumour in children, unfortunately despite advances in imaging, surgery and, to an extent treatment, the prognosis of this brain tumour type has not improved over recent years.
To improve outcomes from ependmomas, a better understanding of the underlying biology both at diagnosis and relapse is essential to inform the prognosis and design of tumour specific treatments.
The concept of cancer as a single mass of homogeneous, proliferating cells which doesn't evolve or change is presently being revisited. The notion that there is huge diversity of cellular , genetic, stromal and other components within one single tumour is increasingly widely accepted- a concept known as intra-tumour heterogeneity. Following on from this there is increasing interest in the investigation of inta- tumour heterogeneity, and how it might influence disease progression, metastasis and recurrence.
Presently, approximately 50% of ependymomas relapse despite complete resection at diagnosis and best practice treatment with chemotherapy and radiotherapy. The prognosis following relapse is extremely poor with some children dying rapidly whilst others suffer multiple relapses before ultimately succumbing to their disease. Once relapse has occurred, the interval between successive relapses tend to be shorter suggesting acquisition of (or clonal selection for) adverse biological characteristics following exposure to chemo and radiotherapy or (tumours are made up of a 'clone' of cancer cells originating from a single aberrant paent cell).
Biological mechanisms associated with intratumoural heterogeneity and tumour recurrence are of major interest.Although we have gained a good understanding of the underlying biology of primary ependymoma, very little is known about the disease at relapse.
The aim of this project is to use cutting edge molecular profiling to identify genetic factors that may predict an increased risk for recurrence at the time of primary diagnosis and to develop novel therapeutic approaches aimed at improving treatment options at relapse or ideally preventing relapse from occurring.
Thanks to all our supporters we are delighted that we have been able to donate £107,500 paediatric research projects since becoming a registered charity in February 2015.
The research projects based at The Children's Brain Tumour Research Centre , Nottingham ,include supporting Dr Ritzmann's research into identifying genetic factors that may predict an increases risk for recurrence at the time of primary diagnosis. This has led to further investigations headed by Dr Hazel Rogers who will be expanding the data analysis previously started by Dr Ritzmann. Dr Rogers will be looking at identifying changes in DNA methylation at recurrence , factors which predict ependymoma recurrence, generating pilot whole genome sequencing data as well as alterations in the immune system.

The Trustees recently met with the team at the Research Centre and were very impressed with the enthusiasm and dedication of the experienced and highly regarded researchers there.
Copyright 2017. Fighting Ependymoma